In the following we would present our association and its competences.
What is the "VdEA"?
The Association of Railway Academics (Verband der Eisenbahn-Akademiker – VdEA) intends to support, promote and protect the interest of its members in professional, economical sense and concerning his status in society. The members are graduates from universities or universities of applied science, working for Austrian Railway companies. The activities are on a basis independently from political parties.
What is the "VdEA" doing?
Our primary competences are presented as follows: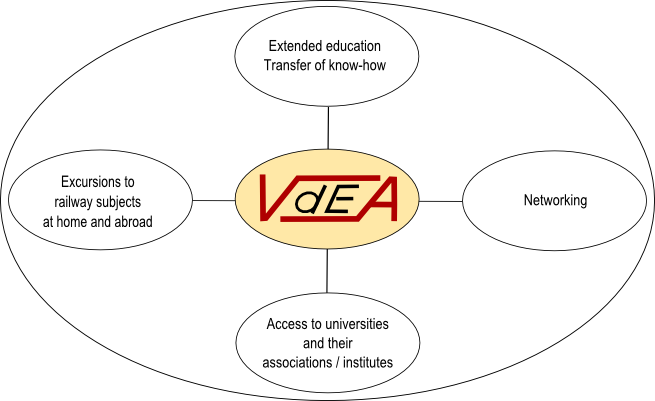 Our fields of activity: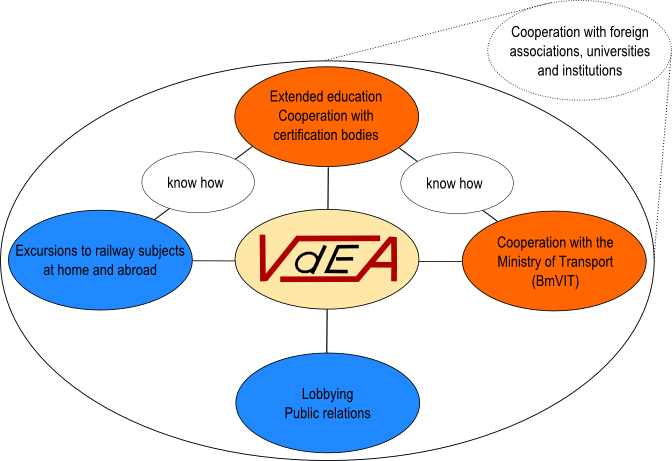 Strength and advantages
Know-How-Transfer
To learn from established holders of know-how
Specialised press
Excursions to special railway subjects

Privileges
Entry to specialised fares (for ex. InnoTrans Berlin etc.)
Education to SystemCert (for ex. TQM, ISO, etc.)

International Network
Technical University Györ
ERA (European Railway Agency » TSI)
UIC (International Union of Railways)